Our production Area
EVA Apples is located in the heart of Austrian fruit production. Our production area extends from the eastern parts of the alps, to the Vulcanoland up to south and western Styria. This area is part of the well-known "apple belt" which offers beneficial climatic conditions for producing premium apples.
Our wide production covers various vegetation zones. This offers the possibility to grow just the right apple in the right zone. This way, the apples the apples can develop their characteristic flavor the best way.
In the northern area – of which Puch/Weiz is a well-known growing area – apples are produced on around 600 hectare in a height of around 500 meter. This is a favorable production zone for Golden Delicious in which the apples develops it*s best characteristics with it*s unique red blush.
In the south varieties with mainly intensive flavor are produced. Which are the internationally popular varieties such as Gala, Braeburn, EVELINA and Fuji. This area offers a warm summer with many hours of sunshine. In fall the colder nights offer the best climate for the characteristic development of the fruits. This turns out in an intense coloration and taste.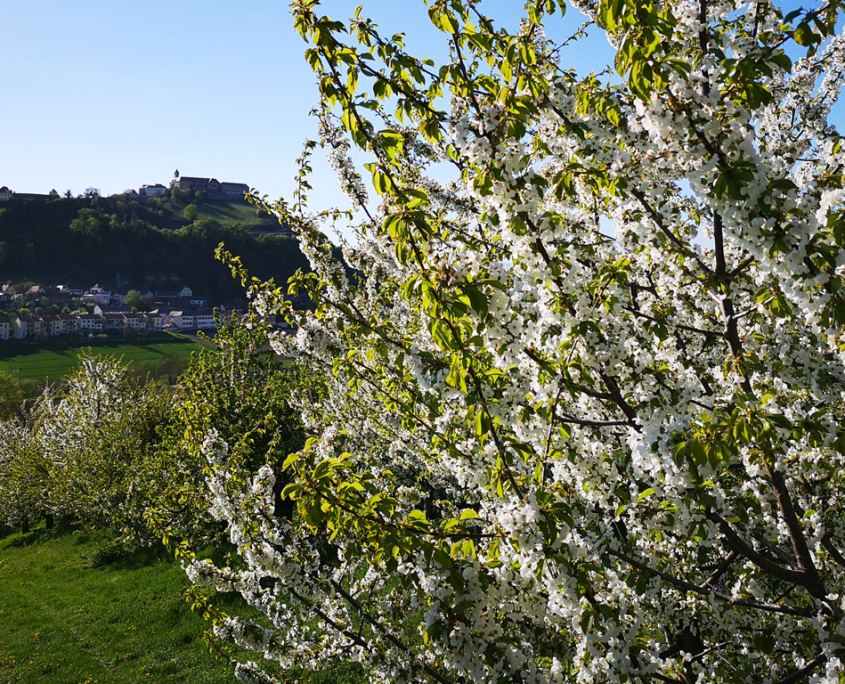 1
Northern production area
This area is strongly influenced by alpine Climate. In this area we have the best preconditions to grow a absolute premium Golden Delicious.
2
Our southern production area
This area is influenced by the mediterranean climate. Many hours of sunshine are the ideal preconditions for tastefull and intense red colored apples like Gala or Breaburn.
3
Our Vulcanland
This is a very special and unique area. This former vulcanic area with vulcainic soil has the best preconditions for a fabolous fruit production.
4
Our alps
A breathtaking landscape. Mountains, wild rivers, mainly unspoiled nature. This is a must for every visitor in Styria.
5
Our worldfamouse wine area.
In this area world rewarded white are produced. Styria offers a wonderful range of magnificent Sauvignon Blancs, Welschriesling and Gelbe Muskateller.