EVA Handels GmbH
EVA Apples is Austria's biggest fruit exporting company. We are headquartered in Styria the center of Austria's apple production. Out from Austria we are supplying the whole international market with apples as well as other fruits and vegetables produced in Austria.
As specialized agency with personal touch we act as a platform and bundle all export activities of our members and partners. EVA Apples with more than 25 years of export experience is a main player in the European Premium segment. The high product and service quality were the basis of EVA's success and helped to position the brands "EVA" and "Prime" in the top range of the premium segment.
As main platform we bundle and coordinate the export activities of various Austrian organizations and packhouses. The concentrated export and sales activities are essential to offer our clients a high benefit and our producers a substantial added value. These core takes are essential for an sustained and profitable fruit production in Styria.
Besides our sales activities we offer our clients various additional services. In particular; international marketing activities, logistics and custom clearance as well as invoicing, finance and packaging management.
EVA's Supply Chain and Tasks
From the Styrian fruit producer into the world

1
Styrian fruit producers producing best styrian apples with high dedication
2
Depending on their membership, producers are supplying their fruit to certain packhouses. There the fruit will be stored, graded, packed and sold.
3
EVA as main and central platform in Austria takes care of coordinated export sales activities.
4
Besides export sales, EVA is also offering services as custom clearance, logistics and much more…
Tasks
The main task of EVA is to run all export activities. Depending on the harvest, sales amount varies between 40.000 – 50.000 tons. In 2014, which was an absolute record year, EVA was selling 70.000 tons of Styrian apples.
The split of the main varieties of EVA and its associated packhouses is as follow:
Organization
EVA is owned to equal parts by growers organizations. Each 50% belong to OPST (Obst Partner Steiermark GmbH) as well as EOS (Erzeugergemeinschaft Obst Steiermark GmbH).
OPST (Obst Partner Steiermark GmbH)
OPST is the grower organisation who runs the successful brands "frisch-saftig-steirisch" and "Von Herzen Biobauern Österreich". OPST is a growers organization in compliance with EU marketing standards. Around 300 producers are partners of OPST.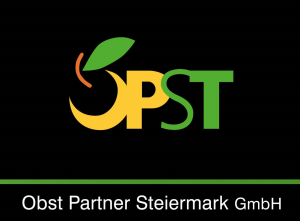 EOS (Erzeugergemeinschaft Obst Steiermark GmbH)
On 31. May 2016 the growers society "Obst vom Hügelland" was founded by around 180 fruit producers. The organization EOS is 100% owned by the grower society.
Both the focus lean structures as well as the close cooperation with the packhouses Hora, Nuster, Oswald and Leopold allow the society an efficient material management.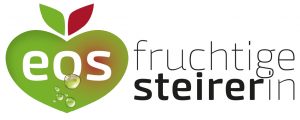 History
EVA was founded 1993 by 8 well established styrian packhouses. EVA is not only the symbol of the earliest apple temptation in the world but stands for Exportvereinigung Apfle (Export organization apple).
Main goal of EVA is to guarantee coordinated export sales activities. Only by bundling all activities on one common goal we can succeed as a small but high-quality production area in the international competition. Putting the focus on this goal we create synergies which are beneficial to all of our stakeholders. Overall we want to be a reliable and long term partner to our clients.
Since the foundation 25 years ago the total share of export sales has increased steadily and has become more and more important. EVA therefore has a long success story and has become the most important fruit exporting company in Austria. EVA is supplying around 100 clients in more than 30 countries in Europe, North Africa and Middle East.